Cancellation Policy – Polished Pets
TLC for your beloved pet!

We hold your appointments just for you. All we ask is that if you must cancel or reschedule any appointment, is that you please provide us with at least 24 hours notice.
This way, we will be able to accommodate clients on our waiting list.
We do understand that unavoidable issues arise and we will do our best to work with you in a case of emergency.
Less than 24 hours notice will result in a charge equal to 50% of reserved appointment(s).
No shows will be charged 100% of service amount.
As a courtesy, we do contact you to confirm the date and time of your appointment.
Please understand that it is your responsibility to remember your appointment dates and times, in order to avoid missed appointment and cancellation fees.
You are always welcome to call and double check any appointments if you are unsure.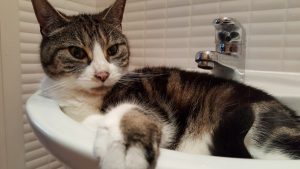 Interested? Speak to us now
Call Polished Pets on 07930 356449